Products
| Escort Passport MAX International
Escort Passport MAX International
Not in stock
AutoLearn Feature
New Multi-Color OLED Display
MultaRadar CD detection
GPS Database
---
---
---
This detector is no longer for sale, take a look at the successor: Escort Redline EX
---
Escort Passport MAX International
The best windshield detector in the EU with GPS database and INTL (Euro) mode with MULTARADAR CD detection
The all-new PASSPORT Max, the first and only detector with High Definition (HD) Radar Performance, delivers breakthrough radar performance like no other. It covers all radar and laser bands and enables you to drive worry-free. The PASSPORT Max is the best radar detector. Its refined styling is subtle, yet strong. Its performance is stunning, yet smart and intelligent. Together the PASSPORT Max raises the bar once again.
The product alerts you when policemen check your speed, but it cannot jam the speed-checking. If you want to jam it then you need a laser jammer.
Fastest Response & Remarkable Accuracy
Our all-new receiver incorporates advanced military technology called Digital Signal Processing (DSP). This unique method of scanning enables the PASSPORT Max to identify real threats faster and more accurately than any other detector. Quicker response time means more advanced warning against instant on radar threats.
In addition to providing lightning fast response, the PASSPORT Max also looks for a signature or the DNA of the signal and sorts out the real threats from a myriad of other signals with precision. The result is a quiet experience in a world of noise.
New Multi-Color OLED Display
The new multi-color graphic display is stunning. Brilliant new graphics illuminate intuitive icons that identify the type of threat at a glance. In addition, user-selectable backlit colors allow you to choose a color that works best with your vehicle's interior gauges. Please note that all displays using speed limit data are connected to ESCORT Live.
AutoLearn: Artificial Intelligence Protection
Intelligence is also packed into this ticket-protecting marvel. Our patented AutoLearn technology uses the power of GPS and the exact frequency to learn and automatically reject unwanted door openers and other fixed position false alarms. The result is the most accurate long-range protection in the industry and a permanent solution to false alarms.
GPS Database
Speed traps and camera locations are everywhere! We've addressed the increasing number of "safety" cameras installed by pre-loading the PASSPORT Max with our exclusive database of active red light and speed camera locations. As you approach these locations, the Max will alert you in advance, you can even add your own "hot spots" using our exclusive Mark Location feature.
Web Ready
Periodically updates are available via the ESCORT website to keep you up-to-date with the latest changes. Simply go online to download our Detector Tools program, connect the Max to a PC with an active internet connection and then download the most up to date locations. You can even back up your data or update the detector's operating software, (firmware), if needed.
High-Performance Laser Protection
PASSPORT Max's multiple high-performance laser sensors provide maximum laser warning, with superior off-axis protection.
Variable Speed Sensitivity - On Demand Performance
Our patented GPS technology allows the detector to provide alerts based on what the vehicle is actually doing. At highway speeds you need the best long range sensitivity you can get. At slower speeds, the sensitivity can be adjusted to further reduce unneeded alerts, especially when you're not at risk. We've even changed the actual alert to a short double-tone when your vehicle is moving less than 30 km/h.
Crystal-Clear Voice Alerts
PASSPORT's unique voice alerts provide clear communications for alerts and menu options. Now you can keep your eyes on the road without unnecessary distractions.
Traffic Sensor Rejection
The PASSPORT Max; includes our proprietary Traffic Sensor Rejection (TSR) software to eliminate false alerts.
Photo gallery: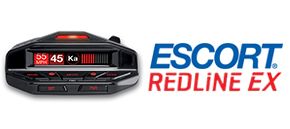 ESCORT RedLine EX International
Escort RedLine EX is a new successor of the RedLine Intl. Bigger, Better with GPS Database...