ESCORT MAX 360C INTERNATIONAL
The first radar and laser detector designed for the connected car. With buil-in Wi-Fi, updates through the on-board Wi-Fi, alerting the driver to the lastest ticket threats in real-time.
Front and read antennas scan completly around your vehicle and pinpoint signal location. Directional arrows intuitively display location of thread relative to your vehicle.
add to cart 699,00 €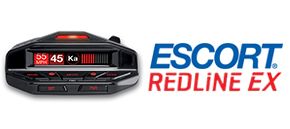 ESCORT RedLine EX International
Escort RedLine EX is a new successor of the RedLine Intl. Bigger, Better with GPS Database...