Products
| Escort MAX 360c International
Escort MAX 360c International
In Stock
 The Escort Max 360c offers front and rear radar, as well as 360° laser protection.
---
New threat direction arrows indicate where the alert is coming from, while digital signal processing provides extreme range and quick response. The detector comes with the new magnetic EZ Mag Mount, SmartCord power adapter, and a soft-side zippered travel case.
With lightning fast processing, the MAX 360c keeps up with you on the go.  Best-in-class filtering keeps your detector alerts accurate and precise, avoiding unwanted false alerts. ESCORT's patented automatic, anti-falsing AutoLearn technology utilizes MAX 360c inbuilt GPS to learn and automatically reject undesirable false alarms.  No manual intervention is required.
The MAX 360c OLED display is customizable with multiple color schemes to tailor-fit to your driving experience.  Multidirectional arrows surrounding the display point you to the source of the threat.
The MAX 360c keeps you up to date with the latest fixed threat locations via ESCORT's own DEFENDER database.
OLED Display: The Max 360c features a new multi-color, OLED (organic light-emitting diode) graphic display with intuitive icons that identify the type of threat at a glance. You can set the display to blue, green, red, or amber to match your vehicle's interior gauges, or to suit your personal preference. The brightness of the display can be set to Dark, Minimum, Medium, Maximum, or Auto.
Enhanced Radar Detection: The Max 360c features an advanced radar receiver to provide long-range warning on all radar types. Digital signal processing provides maximum range and minimizes false alarms. The unit offers four radar sensitivity settings:
Highway: Highway mode provides maximum sensitivity on all bands.
Auto: In Auto mode the unit will continuously analyze all incoming signals and intelligently adjust the sensitivity circuits, providing long-range warning with minimal false alarms.
Auto No X: Auto No X mode turns off X-band detection, while full sensitivity is maintained on all other bands.
Auto Lo X: Auto Lo X mode reduces the sensitivity of X-band detection, with full sensitivity on all other bands.
Voice and Beep Alerts: When enabled, all alerts and instructions are communicated using a voice announcement. If you desire, the voice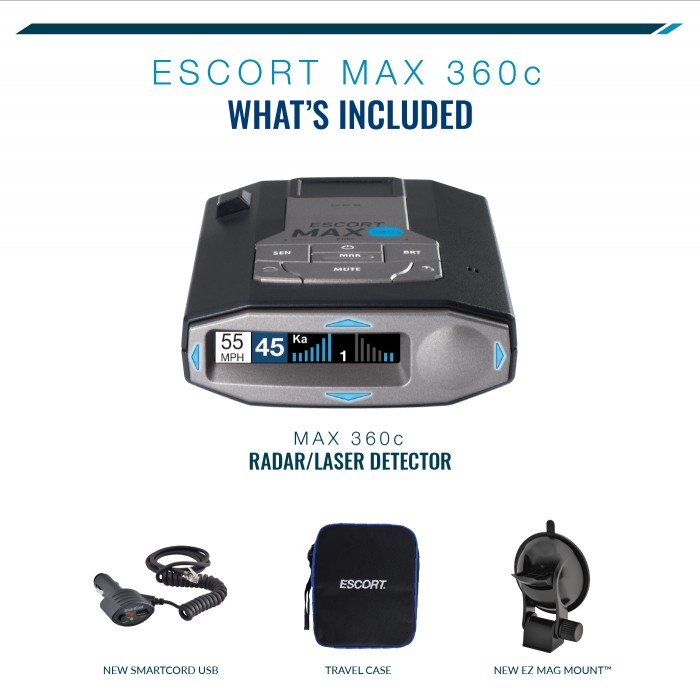 OPERATING BANDS 
X-band 10.525 GHz ± 25 MHz 
K-band 24.150 GHz ± 100 MHz 
Ka-band 34.700 GHz ± 1300 MHz 
Laser 904nm, 33 MHz Bandwidth 
Photo gallery: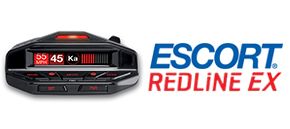 ESCORT RedLine EX International
Escort RedLine EX is a new successor of the RedLine Intl. Bigger, Better with GPS Database...