GENEVO PRO II is the newest and most advanced built-in set with a detachable OLED display and reliable Multaradars and GATSO radars detection.
---
---
BUILT-IN DETECTOR WITH OUTSTANDING PERFORMANCE
GENEVO PRO II is the most advanced Radar detector, with cutting-edge signal processing technology that provides reliable detections of the newest 3D radars. It offers extreme detection performance not only for modern cars with metal-plated windshields but for all experienced and demanding drivers.
PERFECT TODAY AND READY FOR THE FUTURE
Powerful radar module with our fine-tuned firmware alerts you to radars well in advance, gesture control, and noise and light sensors in the vehicle guarantee comfort traveling. In addition, regular updates also bring new detection technologies, so you can detect radars that are yet to come.
100% STEALTH SYSTEM
Approved and legal for use in selected European countries. Thanks to its 100% RDD Invisibility, maximum discretion with its removable magnetic display it doesn't attract unwanted attention.
TAILORED TO FIT YOUR CAR AND NEEDS
System configuration options according to the driver's preferences and a detachable control panel with a color OLED display allow you to adapt GENEVO PRO II to your requirements. 
ELEGANT AND ALWAYS UP TO DATE
The perfectly designed and easy-to-read control panel can be mounted in many places in the cabin so that the use of GENEVO PRO II is as comfortable as possible. And thanks to a regularly updated GPS database of stationary measurements and other hazards on the road, the system remains constantly accurate and informed.
GENEVO PRO II HIGHLIGHTS:
Unrivaled price
MultaRadars detection (with HDM+ antenna)
GATSO RT3 and RT4 radars detection (with HDM+ antenna)
Easy laser jammer connection (ALP, GENEVO FF, LaseTrack)
Possible connection of two radar antennas
Gesture control
Auto volume
Auto brightness
Quick-release OLED display
RDD invisibility
FREE monthly Updates via a USB Flash disk
Excellent resistance to false alarms
The most accurate Europe-wide GPS database
Adapted for Europe
GENEVO PRO II versions:
GENEVO PRO II With HD+ Radar antenna - without Laser Defense
GENEVO PRO II M With HDM+ Radar antenna (detecting MultaRadars CD/CT and GATSO) without Laser Defense
Photo gallery: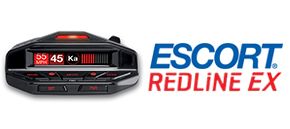 ESCORT RedLine EX International
Escort RedLine EX is a new successor of the RedLine Intl. Bigger, Better with GPS Database...